description
reviews
features
faqs
shipping
care
At We Might Be Tiny we believe in products that evolve and grow with your family. And our Freeze & Bake Poddies® are no different.

This non-toxic silicone tray with 9 snack-sized pods can tackle cold and hot delights for the entire family. Whether you need to freeze home-made baby puree, nourish the grownups with savoury muffins or treat someone with cute mini cakes, our Freeze & Bake Poddie® has you covered.
The stain-resistant and flexible tray features our signature characters bear, bunny and cat with their unique features. It's these intricate character details on the bottom of each pod that turn your frozen and baked delights into fun, mess-free surprises for young and old.
The matching see-through silicone lid keeps your creations fresh and allows you to stack the trays neatly until the last bite-sized treat is gobbled up. Then it's over to your dishwasher to give the tray a good clean so you're ready for your next lot of culinary gems.
What recipe will you go with?
Go with Blue Dusk as a statement colour for your Freeze & Bake Poddies®.
Who else thinks our Poddies® are amazing:
🏆 GOLD in Junior Design Awards – Best Innovative Product Design (for Baby/Child) 2021
Customer Reviews
Write a Review
Ask a Question
Filter Reviews:
kids
muffins
size
quality
freezer
treats
poddies
item
times
animal shapes
18/10/2023
Fiona P.

Australia
18/10/2023
Fiona P.

Australia
Love love love
Discovered the brand at a baby expo and love the mixture of colours and products available The poddies are perfect size for all ages husband love's discovering which animal he has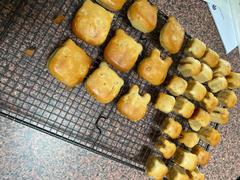 26/10/2023
We Might Be Tiny
This one looks delish Fiona! Thanks for sharing and great to know the family had so much fun.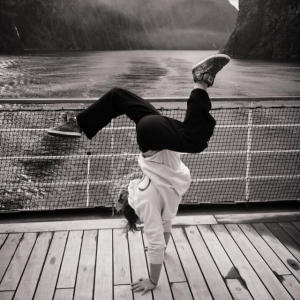 EH
12/10/2023
Emily H.

Australia
Cute snacks
Love them ! Pairs so well with the big ones to make cute looking tasty snacks
12/10/2023
We Might Be Tiny
Glad to hear you love them all, Emily! Thanks for your feedback.
11/10/2023
Beth K.

Australia
Love these - perfect for air fryer
We make muffins, banana bread, eveything in these They make a half batch so I just put remaining mix in airtight container in fridge till next day so we can have fresh baking daily. They are easy to wash unlike a lot of other silicone moulds and they come out perfect every times, huge hit for the kids and others at afternoon playdates Love that perfect size to fit in my air-fryer too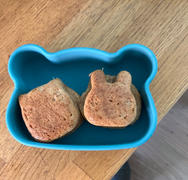 12/10/2023
We Might Be Tiny
Looks yum and super cute, Beth. Thank you so much for sharing this with us.
09/10/2023
Joanne K.

Australia
Cutest poddies
Love these poddies. It's not only super cute, it is extremely useful, high quality and so easy to clean.
12/10/2023
We Might Be Tiny
Thank you so much, Joanne.
27/07/2023
C C.

Australia
Cute looking ice cubes for the grown ups!
When our baby first started solids and was only needing the smaller volumes of food, we used the mini poddies for her baby food and this (original sized poddies) to make ice for our glasses of iced lattes..... and occasionally cocktails :) Guests are impressed!
28/07/2023
We Might Be Tiny
Mum & kid approved! Thank you so much for sharing, C. Excited to see some photos of it.
20/07/2023
Brittany L.

Australia
Frezzer poddie
It's great I use it to make the twins mini bannana bread love that it can be used in the oven as well as the frezzer
28/07/2023
We Might Be Tiny
Great to hear you love the muffin cups. Thank you so much for dropping us 5 stars, Brittany.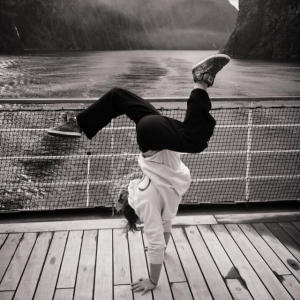 EH
06/07/2023
Emily H.

Australia
Fun and useful
Easy to use but also very fun! They make snack & meal times for young and old very fun and enjoyable.
14/07/2023
We Might Be Tiny
Thanks for dropping us 5 stars, Emily! Glad to know you had fun.
27/06/2023
Patricia J.

Australia
Mini cakes
Hi, suggestion for mini silicone tray. When making cup cakes use mini tray as toddlers won't eat whole big cup cake. They will eat the icing off and probably crumble the rest of the cake up. Our little ones love these tiny cakes that have been made specially for them. Happy cooking Patricia
30/06/2023
We Might Be Tiny
Thanks for the tips, Patricia. Glad to hear you love this. Thanks for dropping us 5 stars.
20/06/2023
Renee S.

Australia
Love These
Great portion sizing. The frozen contents are easy to pop out with the flexible but sturdy silicone - not to mention super cute designs. My favourite thing about the freeze & bake poddies range is the lid that comes with it - meaning there are no leaks when putting them in the freezer and it also makes them stackable for the freezer too without them sticking to the one below.
23/06/2023
We Might Be Tiny
Glad to hear you love this little treasure, Renee. Thank you for dropping us 5 stars!
12/06/2023
Cheryl

Australia
06/06/2023
Marita K.

Australia
Versatile, easy to use and fun
Absolutely love we might be tiny products. Originally I bought the large and small poddies to make baby food as store bought stuff is full of sugar. I love the quality and feel of the silicone, the animal designs and the ease of use. Then I opted for a mystery box which was great quality and full of many different items that I can use with my little one. I love travelling with the bowl, plate and snackie, providing use, easy cleaning and fun for the little wherever we go.
11/06/2023
We Might Be Tiny
We're very delighted to hear this, Marita. Thank you so much x
31/05/2023
Cher

Australia
Cute and functional
Got these poddies to make treats for baby and family! Very impressed with the quality of the poddies as well as their lid! I have purchased other lidded trays before and must say that the lid on the poddies are much more secure. Can recommend!
06/06/2023
We Might Be Tiny
We appreciate your recommendation, Cher! Thanks again :)
WBT AMAZING PRODUCTS
I have been buying WBT products from placies, plates and straws to poddies for years! The designs are so cute and surely the quality is superb! I know these products are going to last for years! It is certainly worth it. All my kids love them! I know I will be buying some more in the near future.. or I think I've got some in my cart for a while now. Highly recommended products!
13/04/2023
We Might Be Tiny
Love their happy faces, Princess. Thank you so much for sharing this with us. Keep the photos coming.
Making lunchboxes more fun
I purchased a few of the poddies trays to make treats for the kid's lunchboxes. They are perfect for baking muffins and quiches. We've also used them to make fruit purée ice blocks for summer. These poddies are super adorable and makes lunch time more fun and delicious!
29/03/2023
We Might Be Tiny
Great photos, Karen. Thanks for sharing these with us. Keep them coming.
14/03/2023
Amanda S.

Australia
Great product
The little animal shaped ice blocks are so cute! I have 3 daughters and each has their favourite animal - bunny, cat and bear, they love them! I have my eye on the bigger mould for smoothy blocks and little cakes. Service was amazing. Highly recommend.
29/03/2023
We Might Be Tiny
Sounds cute, mine loves the bunny! Thank you so much for your feedback, Amanda.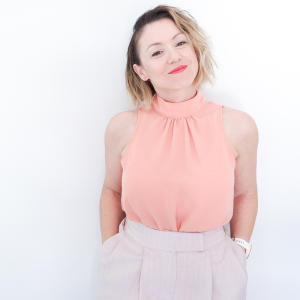 SH
23/02/2023
Sharon H.

Australia
The best! Everyone needs these in their kitchen!
Honestly LOVE LOVE these trays! So good for all kind of treats, from freezer to oven and in between!
27/02/2023
We Might Be Tiny
We're very delighted to know you loved the poddies, Sharon. Enjoy.
17/02/2023
Laura R.

Australia
Good quality and super cute! Love it.
27/02/2023
We Might Be Tiny
Thank you for your feedback, Laura. Appreciate this a lot x
24/01/2023
Kerrie B.

Australia
LOVE THEM
love them & they're super handy for me to freeze broth etc - use all the time
13/02/2023
We Might Be Tiny
Great to know, Kerrie. Thanks again for your support. Let us know if there's anything else you need.
06/01/2023
Shaylee C.

Australia
Love it
Amazing design for both functionality and cuteness!!
09/01/2023
We Might Be Tiny
Thank you for your awesome feedback, Shaylee. Love the support.
This is why our Freeze & Bake Poddies can tackle whatever you throw at them:
Clear silicone lid for easy storage
3 bear pods, 3 cat pods and 3 bunny pods in tray
Hygienic and easy to clean
Dishwasher-safe
Microwave, oven and freezer safe (-40°C to 230°C)
Flexible and durable
Hygienic and easy to clean
Non-stick
Non-toxic, food-grade silicone independently certified to the highest European standards (FDA and LFGB approved)
BPA free
Proudly designed in Australia
Specifications
Dimensions: 20.3 cm long x 21.2 cm wide x 3.5 cm tall
Weight: 297g
Portion sizes
Bunny shape: 62 ml
Cat shape: 69 ml
Bear shape: 71 ml
Australia
Current processing time is 2-3 business days to dispatch. 
We use a combination of Couriers Please, Australia Post/StarTrack, Aramex and Border Express – with prices starting from $6.50 (orders under 0.5kgs). Express shipping options also available.
Carrier is automatically selected by us, based on your location and weight of the parcel.
Please note: signature on delivery is required. If you enter Authority to Leave in the notes during checkout, we will not take responsibility for lost or stolen parcels should the shipping company follow those instructions (and we cannot guarantee those instructions will be followed). 
Standard domestic shipping rates
| | |
| --- | --- |
| 0-0.5 kgs (replacement parts) | $6.50 |
| 0.5-3 kgs | $10 |
| 3-4 kgs | $15 |
| 4-5 kgs | $20 |
| 5-10 kgs | $35 |
| 10-15 kgs | $45 |
| 15-20 kgs | $60 |
| 20-25 kgs | $70 |
| 25-30 kgs | $80  |
| 30-35 kgs | $100 |
| 35-40 kgs | $120 |
International
International parcels are shipped either Couriers Please or Australia Post / Startrack. 
Any international taxes or import duties are the recipient's responsibility. Please familiarise yourself your country's import regulations before placing an order.
| | |
| --- | --- |
| New Zealand | starts from AUD$12 |
| UK | starts from AUD$25 |
| Pacific Islands | starts from AUD$35 |
| China | starts from AUD$30 |
| Asia | starts from AUD$32 |
| Europe | starts from AUD$32 |
| North America | starts from AUD$25 |
| Rest of the world | starts from AUD$40 |
Why Silicone?
Silicone is the miracle component that makes We Might Be Tiny products the versatile and durable wonders they are.
No other material is food-safe and BPA-free while feeling at home in freezing temperatures and soaring heat.
And the best part is that you are directly contributing to saving the planet by using products made from natural materials while reducing waste.
Three cheers to you!
Find out how to recycle and earn through The Mighty Silicone Salvage.
We purposefully design our products to stand up to the wear and tear of everyday life and beyond, so you don't have to worry about them falling apart after a few uses! And the best part? They can be passed down between children and generations – even with the roughest of toddlers (and we know how wild they can be 😜). 
However, even the toughest cookies need a little TLC sometimes. That's why we recommend following our care instructions below.
Cleaning
Before first use, wash the product in warm soapy water and rinse thoroughly.
After each use, wash the product in warm soapy water and rinse thoroughly to remove any soap residue.
Use a mild detergent, avoiding anything overly fragrant. 
Avoid using abrasive sponges or harsh cleaning agents, as they can damage the product.
Avoid contact with sharp knives or objects.
Certain foods and liquids can stain silicone products, such as tomato-based sauces or brightly coloured juices. To prevent staining, we recommend cleaning promptly after use.
To remove any stains or discolouration, mix a small amount of baking soda with warm water to create a paste, apply it to the stained area, and let it sit for a few hours before rinsing it off. Direct sunlight can also help lift any discolouration from silicone. 
Heating
Our 100% silicone products are microwave, oven and airfryer safe in temperatures up to 230ºC. 
Do not put stainless steel components in the microwave, oven or airfryer.
Do not put reusable plastic icy pole sticks in the microwave, oven or airfryer.
Freezing
Our silicone products are freezer-safe to -40ºC, but it's important to ensure that the product is completely dry before placing it in the freezer.
Avoid sudden temperature changes by allowing the product to cool down before placing it in the freezer.
To prevent freezer burn, we recommend transferring frozen food or liquid to an air-tight container or freezer bag. 
When transferring the food or liquid, be sure to label the container or bag with the date of freezing, so you can keep track of how long it has been stored. We recommend using the frozen food or liquid within 3 months to ensure the best quality.
Storing
Store your We Might Be Tiny product in a cool, dry place. Do not store it in direct sunlight or near a heat source, as this can damage the product.
Avoid storing silicone products with plastic to avoid any absorption of smells. Silicone is a non-porous material that does not absorb smells, but plastic products can absorb smells from other foods and liquids stored in them. Storing silicone products alongside plastic products can result in the silicone product taking on an unpleasant odour.
Safety warnings
Always use products with adult supervision.
Avoid sharp knives with silicone products.
Before each use, inspect the product. Throw away at the first sign of damage or weakness.
Always check food temperature before feeding. Hot food may cause burns. Heating in a microwave may produce localised high temperatures. Always stir heated food to ensure even heat distribution and test the temperature before serving.
Keep all components not in use out of reach of children.