description
reviews
features
faqs
shipping
care
Sippie Cup Set - The ultimate no-spill baby cup for clever parents and their even cleverer munchkins

Constantly crying over spilled milk? Sick of sippy bottles that are harder to keep clean than your oven? Looking at a toddler who's not quite ready to master a drink without a little help? We say: "No more!"
Our We Might Be Tiny Sippie Cup Set is your hygienic and easy-to-clean toddler companion that means you can confidently start the transition from bottle to a sippy cup, to sippy cup with a straw, to an open cup with a straw, and even an easy-to-grip open cup (no straw needed).
Two convenient tabs make it quick and easy to fit or remove the lid when your tiny human is asking for the 50th top up of the day. And a tiny air hole within the lid manages the flow and makes guzzling up that instant refresh a breeze.
Have a thing for straws? We've got you covered. Each set comes with a small custom-fit silicone straw that tightly slots into the mouthpiece and dishes up the café-style experience your tiny human lives for (without the mess).
When you're done, simply take apart and rinse in hot soapy water or conveniently pop them into your dishwasher to know that the mess is taken care of.
Customer Reviews
Write a Review
Ask a Question
09/11/2023
Fiona W.

Australia
Great products! My grand daughter loves it.
Perfect cup for my 9 month old grand daughter. She loves the straw cup. Well worth it. Glad i bought a second one!
13/11/2023
We Might Be Tiny
We really appreciate your continued support, Fiona. Thank you so much.
02/11/2023
Kathryn C.

Australia
Excellent
Really good easy to open my child loved it thank you
13/11/2023
We Might Be Tiny
Happy to hear you loved this, Kathryn. Thank you so much.
17/08/2023
Rajee A.

Australia
Amazing!
This sippie is super cute and my little darling just loves it!
18/08/2023
We Might Be Tiny
Thank you so much for your wonderful feedback, Rajee. Glad to hear your LO loves it as much as we do ♡
10/08/2023
Dez H.

Australia
Great first straw cup
Bub learned how to use the straw cup very quickly. I'm able to squeeze the cup once bub closes his mouth on the straw to teach him. Just make sure to put the lid on before inserting the straw or you'll have liquid everywhere! Also very easy to clean
18/08/2023
We Might Be Tiny
Thank you so much for taking the the time to leave us your feedback, Dez.
09/08/2023
Rebecca L.

Australia
Great sippy cup
I love that these are easy to grip for my littles and also spill safe with the lid on. A bit tough to sip through without the straw though.
18/08/2023
We Might Be Tiny
Appreciate your feedback, Rebecca. This is designed to be a leak proof without the straw.
19/07/2023
Millie P.

Australia
Sippy cup
My grandsons love drinking from these lovely soft no-spill cups.
28/07/2023
We Might Be Tiny
We're very delighted to hear this, Millie. Thank you so much!
17/07/2023
ED

Australia
Lilac
The lilac colour is adorable. Lid is so secure and doesnt spill.
28/07/2023
We Might Be Tiny
Glad to hear you like the colour, ED. Thank you so much x
30/06/2023
Alannah T.

Australia
Love this sippie cup!
I bought two of these, but the rust colour is really vibrant! It's a perfect grippy texture for little hands, and so much less spills with the well-thought out design!
30/06/2023
We Might Be Tiny
Thank you so much, Alannah. Happy to know you're loving each product from us!
30/06/2023
Alannah T.

Australia
Well thought-out
The design of this sippie cup is so well done! It's small enough for little hands with great grip, but the straw is the best part! It doesn't fall out easily, so it won't get lost, and it sits firmly in the top so it's less likely to spill when tipped. Love this cup! Glad I bought two.
30/06/2023
We Might Be Tiny
Thanks again, Alannah. We're very delighted to hear your awesome feedback.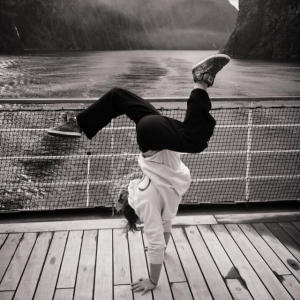 EH
29/06/2023
Emily H.

Australia
Travel friendly
Love this cup! So versatile and usable. My daughter loves it. While travelling it was very easy to use and clean!
30/06/2023
We Might Be Tiny
Glad to hear we made mum-life easier than ever, Emily. Thanks so much.
15/06/2023
Joana F.

Portugal
Love, love, love!!
I ordered pre-sale lilac items from Australia to Portugal. They came fast and all well packed and I loved them!! I love all things WMBT, since the begining, but my youngest is 8yo and I'm still buying, because they are great and so, so cute!! I'm a pediatrician and the snacks I bring to hospital come in WMBT snackies and everyone loves them!! Thank you!!
16/06/2023
We Might Be Tiny
Glad to hear you love them, Joana. Can't wait to hear more from you. Thank yo so much for your support.
29/03/2023
Lorna

Australia
Great set!
My daughter was never keen to start drinking out of a cup, this set has been perfect to assist with that. First we used the set with the straw or just the lid until she got used to holding the cup and drinking out of it. She know drinks out of the cup without the lid without spilling anything. It's a great study cup that's big enough but not too big that it's heavy when there's liquid in it. Bought a second cup just to keep at my mum and dad's place it's been so great.
30/03/2023
We Might Be Tiny
We're very delighted to hear this, Lorna. Thank you again.
23/03/2023
Clare H.

Australia
So good!
Love this so much we bought two! Our little one doesn't love the straw but can't drink out of the sippie lid easily. Love that it will grow with her.
29/03/2023
We Might Be Tiny
Thank you so much for your feedback, Clare.
27/01/2023
Stephanie C.

Hong Kong
Good
no leakage and my son love it
13/02/2023
We Might Be Tiny
Thank you for your feedback, Stephanie.
24/01/2023
Kerrie B.

Australia
PERFECT BABY SHOWER GIFT
GREAT, PERFECT BABY SHOWER GIFT
13/02/2023
We Might Be Tiny
Thanks again for your awesome feedback, Kerrie.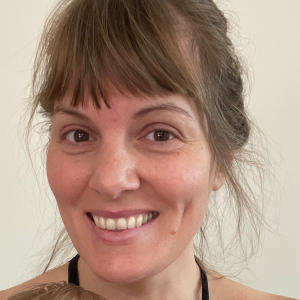 CC
24/12/2022
Christine C.

Australia
Our favourite cup!
We've tried several cups of different styles and our bub (now 13 mo) has found this the easiest to use, right from the beginning. Easy to grip, easy to drink from and no spills! And super easy to clean with no fiddly bits, and can go in dishwasher. We've now got quite a collection of these and mix up the colours :-)
28/12/2022
We Might Be Tiny
Thank you for your great feedback, Christine. Glad to hear you love it.
23/11/2022
Clarissa M.

Australia
A Great Cup!
My little one loves this cup with the straw and lid attachment. It's been brilliant for smoothies, as it doesn't really leak out the sides, we know this as my son loves tipping things over! We got the Rust colour so that it would go with our fork and spoon set as well.
25/11/2022
We Might Be Tiny
This is much appreciated, Clarissa. Thanks for your feedback.
20/10/2022
Heather T.

Australia
It's sippy the be best!!
This is the best sippy cup in my collection. With a little one that is super determined to shake a sippy cup upside down and make it rain, this cup has beaten her at her own game. It has to be shaken really hard to get a drip out but seems easy to drink out from and the silicone makes it grippy so it's easy to hold. Also it is super easy to clean which is a bonus.
25/10/2022
We Might Be Tiny
This is awesome! Thanks, Heather, hope to hear more from you soon.
30/09/2022
Kristina S.

Australia
Great cup
Fits my little one's hand so well. I prefer it to the standard sippy style. Only problem is that it's a little explosive with the straw in it.
30/09/2022
We Might Be Tiny
Thanks for your feedback, Kristina.
20/09/2022
Lauren B.

Australia
BRILLIANT CUP!!
Still using these 3+ years strong! I've tried so many different plastic cups and these are the only cups that have lasted and still look like new. I use these for water/juice and also pop them in the microwave for warm milk or hot chocolate. I used them for 2 years with a boon spout and then invested in the sippie cup lid which is much easier to take on and off without spilling My 2 kids use this cup and a sticky plate every single meal and only have one each. I literally don't need anything else. That's amazing price per wear!
02/10/2022
We Might Be Tiny
Thanks again, Lauren. We're very happy to know you love them all!
What makes our Sippie Cup Set the choice for your little one?
Dishwasher-safe
Microwave, oven and freezer safe (-40°C to 230°C)
Shatter-proof
Soft-touch finish
Ergonomically designed
Proudly designed in Australia
Free of BPA, BPS, PVC and phthalates
100% food-grade silicone
Independently certified to the highest European standards (FDA and LFGB approved)
Proudly designed in Australia
Specifications
Grip Cup:
Dimensions: 7.5 cm x 7.4 cm
Capacity: 220 ml

Sippie Lid (+ Mini Straw):
Sippie Lids are designed to fit our Grip Cups (or any other cup with 69-75mm diameter)
Australia
Current processing time is 2-3 business days to dispatch. 
We use a combination of Couriers Please, Australia Post/StarTrack, Aramex and Border Express – with prices starting from $6.50 (orders under 0.5kgs). Express shipping options also available.
Carrier is automatically selected by us, based on your location and weight of the parcel.
Please note: signature on delivery is required. If you enter Authority to Leave in the notes during checkout, we will not take responsibility for lost or stolen parcels should the shipping company follow those instructions (and we cannot guarantee those instructions will be followed). 
Standard domestic shipping rates
| | |
| --- | --- |
| 0-0.5 kgs (replacement parts) | $6.50 |
| 0.5-3 kgs | $10 |
| 3-4 kgs | $15 |
| 4-5 kgs | $20 |
| 5-10 kgs | $35 |
| 10-15 kgs | $45 |
| 15-20 kgs | $60 |
| 20-25 kgs | $70 |
| 25-30 kgs | $80  |
| 30-35 kgs | $100 |
| 35-40 kgs | $120 |
International
International parcels are shipped either Couriers Please or Australia Post / Startrack. 
Any international taxes or import duties are the recipient's responsibility. Please familiarise yourself your country's import regulations before placing an order.
| | |
| --- | --- |
| New Zealand | starts from AUD$12 |
| UK | starts from AUD$25 |
| Pacific Islands | starts from AUD$35 |
| China | starts from AUD$30 |
| Asia | starts from AUD$32 |
| Europe | starts from AUD$32 |
| North America | starts from AUD$25 |
| Rest of the world | starts from AUD$40 |
Why Silicone?
Silicone is the miracle component that makes We Might Be Tiny products the versatile and durable wonders they are.
No other material is food-safe and BPA-free while feeling at home in freezing temperatures and soaring heat.
And the best part is that you are directly contributing to saving the planet by using products made from natural materials while reducing waste.
Three cheers to you!
Find out how to recycle and earn through The Mighty Silicone Salvage.
We purposefully design our products to stand up to the wear and tear of everyday life and beyond, so you don't have to worry about them falling apart after a few uses! And the best part? They can be passed down between children and generations – even with the roughest of toddlers (and we know how wild they can be 😜). 
However, even the toughest cookies need a little TLC sometimes. That's why we recommend following our care instructions below.
Cleaning
Before first use, wash the product in warm soapy water and rinse thoroughly.
After each use, wash the product in warm soapy water and rinse thoroughly to remove any soap residue.
Use a mild detergent, avoiding anything overly fragrant. 
Avoid using abrasive sponges or harsh cleaning agents, as they can damage the product.
Avoid contact with sharp knives or objects.
Certain foods and liquids can stain silicone products, such as tomato-based sauces or brightly coloured juices. To prevent staining, we recommend cleaning promptly after use.
To remove any stains or discolouration, mix a small amount of baking soda with warm water to create a paste, apply it to the stained area, and let it sit for a few hours before rinsing it off. Direct sunlight can also help lift any discolouration from silicone. 
Heating
Our 100% silicone products are microwave, oven and airfryer safe in temperatures up to 230ºC. 
Do not put stainless steel components in the microwave, oven or airfryer.
Do not put reusable plastic icy pole sticks in the microwave, oven or airfryer.
Freezing
Our silicone products are freezer-safe to -40ºC, but it's important to ensure that the product is completely dry before placing it in the freezer.
Avoid sudden temperature changes by allowing the product to cool down before placing it in the freezer.
To prevent freezer burn, we recommend transferring frozen food or liquid to an air-tight container or freezer bag. 
When transferring the food or liquid, be sure to label the container or bag with the date of freezing, so you can keep track of how long it has been stored. We recommend using the frozen food or liquid within 3 months to ensure the best quality.
Storing
Store your We Might Be Tiny product in a cool, dry place. Do not store it in direct sunlight or near a heat source, as this can damage the product.
Avoid storing silicone products with plastic to avoid any absorption of smells. Silicone is a non-porous material that does not absorb smells, but plastic products can absorb smells from other foods and liquids stored in them. Storing silicone products alongside plastic products can result in the silicone product taking on an unpleasant odour.
Safety warnings
Always use products with adult supervision.
Avoid sharp knives with silicone products.
Before each use, inspect the product. Throw away at the first sign of damage or weakness.
Always check food temperature before feeding. Hot food may cause burns. Heating in a microwave may produce localised high temperatures. Always stir heated food to ensure even heat distribution and test the temperature before serving.
Keep all components not in use out of reach of children.